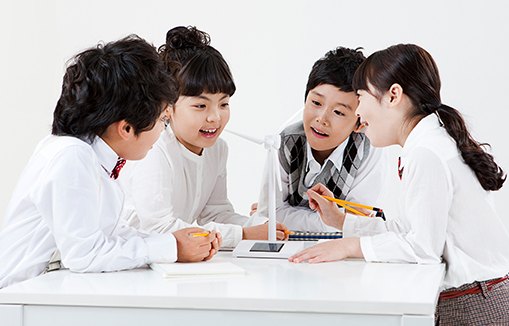 Preparation of methods to address climate change is not only a global issue but a very important challenge to directly related to human survival. Therefore, it is important for all of us to participate in responding to climate change. Full understanding of our environments through various education and experience programs is very basic and essential to solve the great challenge of our era, a climate change issue.
For further understanding of response to climate change, we run experience-centered field visit programs for elementary, middle and high school students, experience-based education linked with local festivals and climate change education programs for citizens, public officials and military soldiers to provide education opportunities to people from all walks of life.
We also provide systematic and interesting education programs by climate change sector such as ecology, renewable energy, carbon footprint, ect. to help participants accustom themselves to eco-friendly value and green lifestyles. We provide education programs about climate change and energy sectors to companies, societies, local governments, public organization, etc.